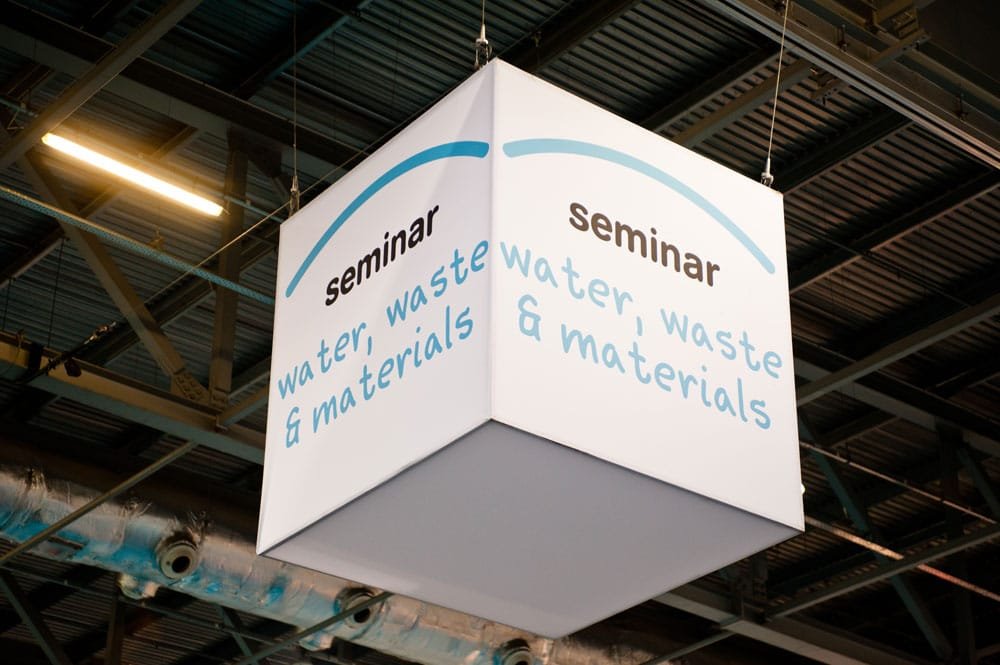 Having a 'green' trade show booth, or exhibiting sustainably doesn't have to cost the earth, financially or literally.
Note these small steps toward a sustainable outcome:
Digital Displays
Do you have multiple key messages or graphics that you want to communicate on your trade show booth? Consider using digital displays or even touch displays for a more immersive experience.
Fabric Graphic Displays
If you are going to be exhibiting as part of a roadshow or multiple times, consider printing with fabric graphic displays instead of using vinyl. Fabric graphic displays fold for easy storage and when you are finished using them – they can be sent away to be recycled.
Promotional gifts
There is nothing more powerful than a company that encourages sustainability through every touchpoint. Corporate gifting and promotional items do not have to follow convention – why not stand out from the crowd. You could hand out messaging printed on recycled paper, or even branded re-useable cups.
Sustainable fabrication materials
Discuss with your stand builder about sustainable fabrication materials and designs. At Exhibit Global we offer sustainable fabrication outcomes with maximum flexibility. Ask us about our booth and custom stand installations that can deliver outcomes towards a more sustainable delivery.